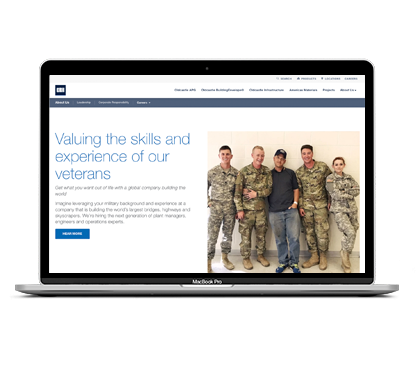 Valuing the skills and experience of our veterans
Get what you want out of life with a global company building the world Imagine leveraging your military background and experience at a company that is building the world's largest bridges, highways and skyscrapers.
We're hiring the next generation of plant managers, engineers and operations experts.
Learn more about our veteran hiring efforts or search jobs using your MOC.